Convenient Office Locations in Chilliwack, Abbotsford and Hope.
Simpson Notaries has been serving the Fraser Valley since 1968. Ample parking. Wheel-chair accessible. Chilliwack location also open Saturday's 10am - 3pm.
Keep on the lookout for our SmartCar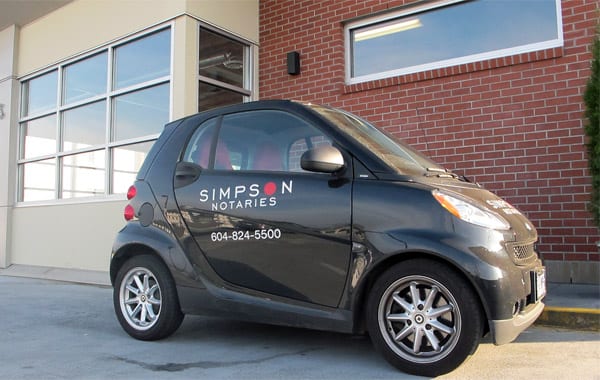 Chilliwack Notary Public
Simpson Notaries has been providing the highest standard of service to the community for over 40 years. We are comprised of hard-working folks from many different backgrounds, many of whom have been in the legal industry for most of their working lives. We offer a variety of services, including wills, conveyancing, notarizations, power of attorney, and representation agreements.