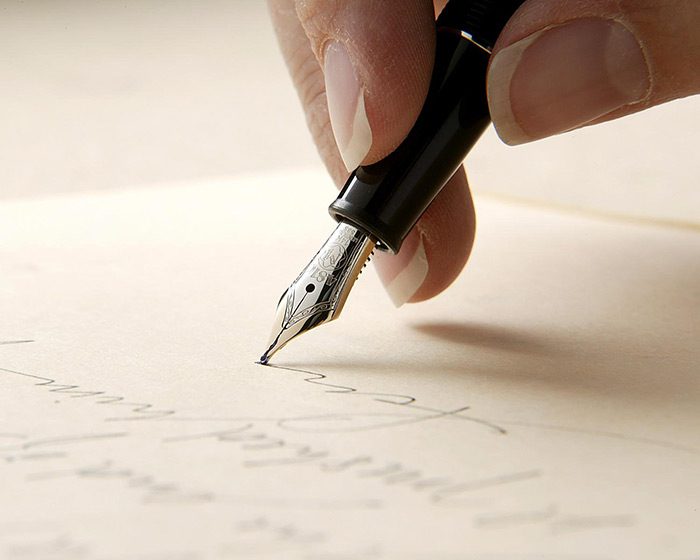 The notarization of documents or witnessing of signatures is perhaps the most basic and primary function of a Notary Public. Some documents do not need a witness at all. Others may require one or even two witnesses and many documents such as Affidavits and Statutory Declarations require the witness to be a Notary Public.
The Notary's role is to confirm the identity of the person signing and make sure that the signatory has read and understands what they are signing. When you have your signature notarized, you are swearing under oath that the facts contained in the document are true. It's the equivalent of placing your hand on the bible in court and swearing to tell "the truth, the whole truth and nothing but the truth".
In order for us to confirm your identity, we will require a valid piece of government issued photo ID such as a Driver's License or Passport along with a secondary piece such as a credit card or Social Insurance Card.
There are many documents that we cannot notarize so please let us know what type of document you have when making your appointment. For example, we cannot witness Separation Agreements or any other type of agreement that deals with an area outside of a Notary's area of practice. In these instances we recommend that you seek the services of a lawyer practicing in the relative area or have a neutral third party act as your witness.
Certified Copies or Notarized Copies
A certified or notarized copy of a document is one where a Notary compares a copy of a document to the original and confirms that it is in fact a true copy. This is often required when you are being asked to send proof of your identity to a third party where it wouldn't be practical to send an original. We routinely certify Birth Certificates, Driver's Licenses, Passports, Educational Transcripts, Death Certificates and Marriage Certificates, to name a few. Please ensure that you bring your original documents to your appointment.
Travel Letters
When traveling with children under the age of 18, it is important to have written authority  from the parent(s) and/or guardians who will not be travelling. For example, a father taking his 12 year old son to a Seattle for the weekend may be refused at the border if the child's mother does not provide written consent. It is highly recommended that this consent be Notarized. We can prepare the consent letter at our office or you can provide your own and bring it in for notarization. The link below provides helpful information and provides sample forms for notarization. The parent or guardian giving consent must be present at our office when signing the consent letter.