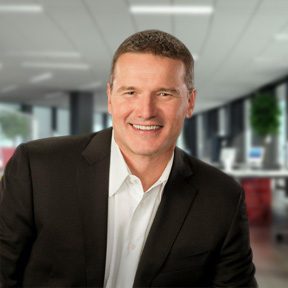 Dean Simpson
Owner, Notary Public
Dean Simpson has been a BC Notary for 25 years and is a partner in the family firm Simpson Notaries.
Dean began his education with a Business Marketing Diploma from BCIT followed by studies to become a Notary, and has since been serving the communities of Chilliwack and Burnaby. Over the years, he has participated in various business associations such as Rotary and the Vancouver Executives Association.
Dean's interactive and conversational style has been the key to his personal and business success. In his endeavor to better serve his clients and develop the business, Dean has attended many business seminars and programs. The most noteworthy for Dean being the Sandler Sales System, from which this quote, which encapsulates his approach to work, is taken:
"If you feel the pressure and you are not having fun then you must be doing it wrong."
When Dean is not in the office, he enjoys fishing, golfing, NFL football and spending family time with his wife Suzanne, four children and new grand-child.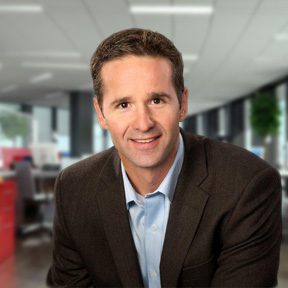 Scott Simpson
Owner, Notary Public
Scott was born in Chilliwack where he continues to live with his wife Jacqueline along with his two children Lucas and Olivia. After graduating from the University of Western Ontario, Scott spent time working in Vancouver and travelling in Europe before returning to complete his studies as a Notary. Scott has been practicing as a Notary since he was commissioned in 1994 when he joined his father Bob and brother Dean in the "family business" formerly called Simpson and Simpson Notaries Public.
In addition to his duties at Simpson Notaries, Scott has been active over the past ten years as a Director of the Society of Notaries Public serving in many capacities including chairing the Discipline Committee and Membership Committee. Locally, he is a regular community volunteer and is Past President of the Chilliwack Mount Cheam Rotary Club, a club that he is deeply passionate about and continues to belong to today. Scott also currently serves on the executive of the Fraser Valley Mountain Bike Association where he is active in trail building, event organization and cycling advocacy. When not on his bike, Scott enjoys time with his family supporting his daughter in her theatre pursuits, his son with his swimming and his wife with various events that she organizes in her art gallery, Grey Area Gallery.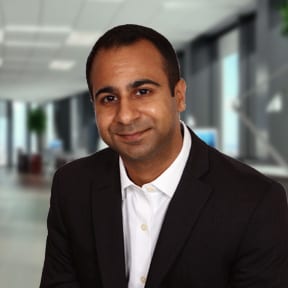 Aatif Nanji
Notary Public
Aatif was born and raised in Vancouver and resided there until moving to Chilliwack in 2013. While studying criminology at Simon Fraser University, he worked and volunteered for a variety of advocacy and outreach organizations mainly in the criminal justice field. Aatif graduated with honours from Simon Fraser University in 2008.
After completing his Bachelor's degree, he continued to work and volunteer in the criminal justice field, primarily in the area of offender rehabilitation. In 2011, he began studying to become a Notary, and in 2013 he earned his Master's Degree in Applied Legal Studies from SFU and was commissioned as a Notary Public.
Aatif strives to offer his clients a comfortable and worry-free experience at Simpson Notaries. He recognizes that the types of issues they have can be stressful, and creating a friendly atmosphere can help to put his clients at ease and give them peace of mind.
Aatif lives in Chilliwack with his wife Emily and their two blue Abyssinian cats. He is a proud member of the Rotary Club of Chilliwack and an avid supporter of the Canadian Wheelchair Foundation. When he is not working or volunteering, he enjoys hiking, jogging, and watching movies.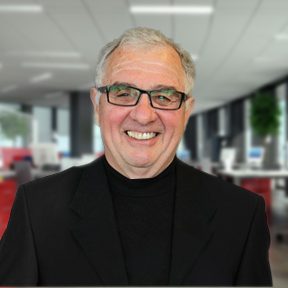 Bob Simpson
Founder, Retired (still comes into the office)
Bob Simpson was born in Chilliwack, where he has been a practicing BC Notary for 45 years. In his early professional career he worked in the banking and insurance industries, but it has been his years as a Notary that have been the most challenging and exciting.
During this time Bob served as a Director of the Society of Notaries Public and served his community as President and member of the Kinsmen Club and a member of Rotary International. Presently, he is a Board member of the Chilliwack Foundation.
Most important in Bob's life is his family. He and his wife Edith have been married for 55 years. They have four wonderful children, thirteen grandchildren and one brand new great-grandchild.
Bob now practices part-time at Simpson Notaries, with his sons Dean and Scott, who followed him into the profession and, as the current partners in the firm, proudly carry on the tradition of trust built over 40 years of serving the Chilliwack community.
In his leisure time, Bob enjoys travelling the world with Edith, and his hobby of breeding and racing thoroughbred horses.